Dave Chollet
DAVE CHOLLET
Dave is a local boy.  His first experience in band music came under the direction of Gerry Wolcott at Central School.  He continued his interest in music through Oroville High School and then onto college at the University of Nevada, Reno and San Francisco State College, where he received his BA and MA in Music Theory and Composition.  While at San Francisco State, Dave wrote two major band compositions entitled "Lamente for Symphonic Band" and "Feather River Suite".  More recently, Dave completed a new band work, premiered by the Oroville Community Concert Band in 2014, which he entitled "Encore for Symphonic Band". 
After completing college and after a tour of duty with the US Air Force, Dave returned to Oroville with his wife Linda to raise his family of three children while working as an appraiser for Butte County.  Over the years, Dave has remained actively involved in music by directing church choirs, co-directing (with his wife) several Broadway musical productions at the State Theatre, playing his trombone with the Oroville Community Concert Band, the Swing Kings, the Skyliners swing band and more recently the Paradise Big Band.  Recently, when Jim Christensen retired from the director's roll with the Oroville Band, Dave and Dick Zancanella stepped forward as the new co-directors of the band. 
Dave has recently taken charge of the Oroville Community Chorus as well.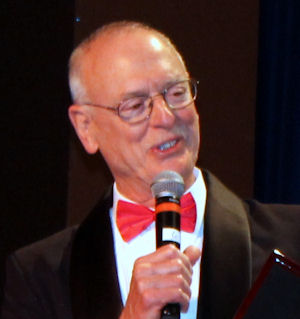 Dick Zancanella
DICK ZANCANELLA
Dick began his music career in the 3rd grade playing for Thermalito schools.  He played a number of instruments growing up and transitioned to the tuba because it was cool and his dad played one.  He was voted Outstanding Senior Instrumentalist before graduating from Oroville High School.  He received a music scholarship to the University of Nevada, Reno.  However,     before graduating, he joined the Navy in 1965 and was deployed to Viet Nam.  He remained in the Reserves until he retired in 1987 after 22 years of active service.
Upon his return from Viet Nam, he finished up college and obtained his teaching credential.  His teaching career spanned 31 years as a 6th Grade teacher (4 years at Bird St and 27 years at Ophir).  While there, he produced and directed whole school Christmas and Spring musical productions as well as 6th Grade musical plays.
In the late '90s, he became the Foothill Community Church Choir Director and recently retired in the summer of 2016.  In December 2015, he accepted the appointment of Co-Director of the Oroville Community Concert Band along with Dave Chollet who also directs the Oroville Community Chorus.